Inspire-Tech Pte Ltd and PT Mega Buana Teknologi announced today a distributorship agreement to sell EasiShare in the Indonesia market.
Indonesia, as a country with the fourth-largest growth in internet users in the world, is facing both opportunities and significant threats with the development of digital technology. According to The National Cyber and Crypto Agency (BSSN) Indonesia had more than 200 million cyber- attacks in 2018. This threat grows with the increase growth of internet users and technology adoption in the country each year.
Security is a key focus and EasiShare, an enterprise file security solution is designed to help organizations securely manage, share and govern files.
Max Chan, Regional Director at Inspire-Tech, said: "We wanted to work with a distributor in Indonesia that has the vision to raise EasiShare to the next level in a new market. Mega Buana has an aligned vision with us in how we wanted to strategically promote and sell EasiShare. "
Mega Buana Teknologi (MBT) headed by Yuwono Pranata is a new entity of CTI Group which has been in the software distribution business for many years. Today, besides onboarding EasiShare, the company also distributes Oracle and NetApp in Indonesia. The primary focus of this strategic partnership is aimed at helping companies meet their functional, data privacy and security requirements.
"EasiShare is what Indonesia's market needs and we are proud to be their distributor. With our certified human resources, knowledge of the local market and support from our extensive channel partners, we are committed that EasiShare and MBT collaboration will make Indonesia's businesses more secure." said Yuwono.
EasiShare is designed for enterprises and government agencies to help their employees synchronise, back up and securely transfer files. The interoperable storage connectors, enterprise management design and security features make it a secure platform to orchestrate files across disparate systems and devices.
This partnership with Mega Buana Teknologi is an important step for Inspire-Tech as we further our expansion in the ASEAN region. It is a strategic partnership as we continuously push to reduce security risk and improve workplace productivity of our customers.
About Inspire-Tech Pte Ltd
Inspire-Tech has grown from a humble start-up into a future-driven organisation with multi-faceted services. Headquartered in Singapore, our multi-cultural team has the knowledge, expertise and passion to create smarter products. Coupled with a global perspective, Inspire-Tech delivers solutions that elevate the digitisation of organisations to the next level.
About PT Mega Buana Teknologi
largest IT solution distributors in South East Asia. MBT was built to cover the rapid growth of technology evolution and to focus on Indonesia's business development. MBT offers efficient, flexible, cost-effective, and scalable solutions for cross industries and make it easy to shift database workloads to the cloud.
Contact

Inspire-Tech Pte Ltd
Gunes Altungunes
Marketing Manager
gunes.a@inspire-tech.com
(65) 6255 0010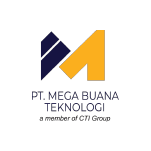 PT Mega Buana Teknologi
Eribka David
Public Relation & Media Communication
eribka.david@computradetech.com
(62)-21-80622286